Practice Areas
We Work To Be Your Problem Solvers, Not Your Problem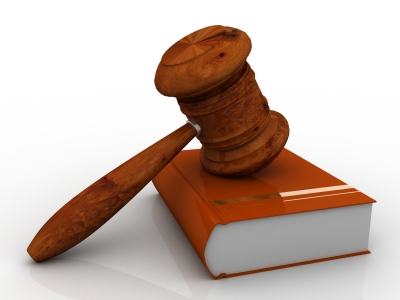 The Indianapolis law firm of Hume, Smith, Geddes, Green & Simmons, LLP provides clients with outstanding legal advice, personalized representation, and cost-effective results. We handle civil litigation throughout the State of Indiana in both state and federal courts. Our areas of practice include:
Civil Litigation - motor vehicle accidents, business and commercial claims, mass and toxic torts, employment law, insurance, bad faith, municipal and governmental liability, personal injury, premises liability, probate, products liability, professional liability, medical malpractice and wrongful death.
Insurance Law - bad faith, business, class action lawsuits, complex tort litigation, dram shop, employer liability, environmental law, first party and third party coverage, multi-party litigation, personal injury, wrongful death, premises liability, products liability, errors and omissions, subrogation, uninsured and underinsured motorists.
Small Business & Commercial Law - business and commercial litigation, risk management, contracts, leases, corporate transactions, employment law, insurance, corporate formation, dissolution, and partnerships.
Estate Planning & Probate - wills, trusts, probate, long term care, living wills, conservatorships, guardianships, power of attorney, estate tax planning, family limited partnerships, business succession planning, charitable giving, buy-sell agreements, insurance, contested will and trust proceedings.
Mediation & Arbitration - conflict resolution through mediation, arbitration, and other forms of Alternative Dispute Resolution (ADR).
Personal Injury & Wrongful Death - motor vehicle accidents, premises liability, products liability, railroad crossing accidents, medical malpractice, trucking accidents, workers' compensation, workplace accidents, Federal Employers Liability Act (FELA) claims, and other wrongful death.
Employment & Labor Law - age, racial, disability, and religious discrimination, sexual harassment, non-compete and confidentiality agreements, employment contracts, whistleblower cases, and retaliatory termination involving the Americans With Disabilities Act (ADA), the Age Discrimination in Employment Act (ADEA), the Family and Medical Leave Act (FMLA), the Worker Adjustment and Retraining Notification Act (WARN), the Federal Employer's Liability Act (FELA), the Occupational Safety and Health Act (OSHA), and the Equal Employment Opportunity Commission (EEOC).
Complex & Mass Tort Litigation - asbestos claims, toxic torts, and class action lawsuits.
Municipal Law - liability involving cities, towns, counties, municipal employees, and other governmental subdivisions.
Professional Liability - professional malpractice, errors and omissions of lawyers, doctors, and dentists.
Toxic Torts - litigation involving asbestos, toxic mold, petrochemicals, pharmaceuticals, pesticides, and groundwater contamination.
Appeals & Appellate Law - state and federal court appeals.
To learn more about Hume, Smith, Geddes, Green & Simmons please contact us today. We offer clients the following:
Broad legal experience in complex civil litigation and appeals.
Lawyers certified as Indiana arbitrators and mediators.
Convenient office location in downtown Indianapolis on Monument Circle.
Efficient and effective legal representation.
A reputation for success for over 60 years.