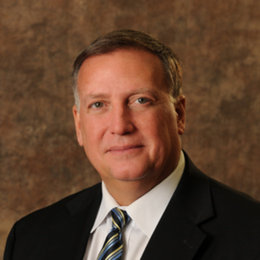 Michael E. Simmons
Senior Partner
phone (317) 632-4402
fax (317) 632-5595
email msimmons@humesmith.com
Practice Concentration:
Simply put, Mike is a litigator and mediator. He has practiced exclusively in the arenas of civil trials and litigation-related matters since joining the law firm in 1978. His achievements have placed Mike in a rare position for litigators: a lawyer recognized for successes and accomplishments on both sides of the courtroom battlefield, whether representing plaintiffs or defendants. He is regularly retained by a wide array of insurance carriers, their insureds, and business clients to defend civil claims; while at the same time pursuing an extensive practice on behalf of injured and wrongfully damaged individuals and entities. Mike concentrates his practice on personal injury, motor vehicle collisions, trucking incidents, premises liability, liquor liability and dram shop law, product liability, wrongful death, defamation and malicious prosecution, business and contract disputes, major subrogation claims and complex and mulit-party litigation. He is regularly consulted for insurance policy and contract interpretation, construction and coverage opinions. Mike has been a mediator certified by the State of Indiana since 1992, and has often served as an arbitrator chosen by his peers to resolve disputes outside the courtroom forum.
Mike has tried lawsuits throughout Indiana, and in Virginia and Tennessee, as well as litigation in New Jersey. He is admitted to practice in all of the state courts of Indiana, as well as the Northern District and Southern District Federal Courts of Indiana, and the United States Supreme Court. Mike has presented briefs and oral arguments before the Court Of Appeals Of Indiana, the Supreme Court Of Indiana, and the Seventh Circuit Court Of Appeals in Chicago, Illinois. In addition, he has presented a number of briefs before the United States Supreme Court.
Education and Professional Credentials:
Mike is a 1979 magna cum laude graduate of Indiana University School Of Law at Indianapolis. He obtained a Bachelor of Science Degree in Accounting and Business Administration from Indiana University at Bloomington, Indiana, in 1976. Mike joined the law firm in 1978 as a law clerk, while still in law school. He then remained with the firm as an Associate lawyer after graduating in 1979, becoming a partner in 1982, and was the Managing Partner from 1998 until 2007.
Mike has been selected by his peers as an Indiana "Super-Lawyer", an honor awarded to only 5% of attorneys in Indiana, each year the list has been compiled, and has been named as a "Top 100 Trial Lawyer" by the American Trial Lawyers Association. He has also achieved an "AV" designation, the highest rating attainable, in Martindale-Hubbell, a widely-known and nationally recognized publication which polls the performance of attorneys throughout the United States.
Mike is a frequent speaker at legal education seminars and has authored a number of published articles including, for example: Voir Dire - A Perspective On Jury Selection Strategies And Procedures Without An Expert; Soft Tissue Case Evaluation; Dealing With Claims Of Pain; The Wrongful Death Claim Of A Deceased, Divorced And Non-Married Adult; Uninsured And Underinsured Motorist Claims; and Pre-Trial Investigation And Discovery Plans.
Mike is a member of the Indiana State Bar Association and the American Association for Justice.
Personal Background:
Mike is a 1972 graduate of East Noble High School in northeastern Indiana. After completing high school, he spent a year working two jobs, in a cast-iron foundry and in a salvage yard, to obtain finances for college. Mike was the first member of his family ever to attend college, paid his own way through school while working part-time, and finished a four-year degree program in three years at Indiana University in Bloomington, Indiana.
In his youth, Mike played high school basketball and football, and excelled in bowling. He currently prefers golf and sporadic participation in the Indianapolis 500 mini-marathon race, in addition to attending his children's professional, academic and artistic events. With six children spread across the country and abroad, Mike is kept busy with a wide variety of such events and parent associations.
Mike also enjoys travel. He has summitted Mount Kilimanjaro, the highest peak in Africa. He has personally viewed Mount Everest from the Nepal side, and explored the waters and shoreline of Antarctica from a small research vessel. Mike has ridden a motorcycle solo across the United States. He and five of the children are certified SCUBA divers, and have visited dive sites throughout the Caribbean and Central America. The family has also enjoyed white-water river rafting, hiking and biking and other outdoor activities across the United States and on parts of every continent except Australia (to be seen in the future). Other trips on Mike's "to do" list include hiking the Appalachian Trail and the Continental Divide, reaching Machu Picchu in Peru, boating the United States intercoastal highway, travelling the Northwest Passage, and additional mountain climbing.