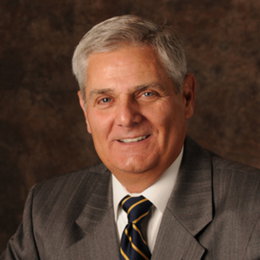 Theodore J. Blanford
Senior Partner
phone (317) 632-4402
fax (317) 632-5595
email tblanford@humesmith.com
Mr. Blanford's practice is focused on the insurance defense area. Over his 30 years of practice Mr. Blanford has defended a wide range of personal injury case including construction accidents, auto accidents, truck accidents, motorcycle accidents, slip and fall cases, accidental and intentional shooting cases, wrongful death cases, as well as legal and medical malpractice cases, environmental cases, and suits against governmental entities and their employees, professional liability, and slander and defamation. He has also argued in front of the Indiana Court of Appeals and the 7th Circuit Court of Appeals.
Prior to practicing law Mr. Blanford was a Lieutenant with the Indiana State Police. He left the Indiana State Police to begin practicing law.  He is a retired Army Lieutenant Colonel having served 27 years with the Indiana National Guard as well as four years on active duty with the Air Force during the Viet Nam war.  In 2004 LTC Blanford was mobilized and completed a six month active duty tour where he served in the Pentagon as the administrative officer for The Office for the Administrative Review of the Detention of Enemy Combatants, a joint service organization conducting review boards for detainees in Cuba.
Mr. Blanford has been rated a Superlawyer since 2007. He has been married to Joyce Blanford for 42 years and has two daughters, Laura (dot com techie) and Julia (production assistant on TV's "Castle".