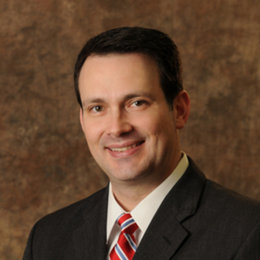 Mark M. Holdridge
Partner
Phone: (317) 632-4402
Fax: (317) 632-5595
Email: mholdridge@humesmith.com
Mark M. Holdridge joined Hume Smith in 2007, and focuses his practice in civil litigation, with a concentration in insurance defense work including premises and product liability and toxic tort claims. He is currently admitted to practice in the State of Indiana, as well as both the Northern District and Southern District Federal Courts in Indiana.
In 2006, Mark graduated from Thomas M. Cooley Law School in Lansing, Michigan. During his second year at Cooley, he participated in the intra-school Mock Trial competition and sat on the Mock Trial Board as an Associate Member. In addition, during his first two years of law school Mark clerked for a private law firm in the city of Detroit where he focused on premises and products liability, business disputes and toxic torts. During his final semester of law school, he clerked full-time at a civil litigation firm in Indianapolis that focused on insurance coverage disputes, products liability and contract disputes. During the four years prior to law school, Mark worked as a paralegal at a law firm where he assisted attorneys in the trial of complex automotive products liability cases.
As an undergraduate, Mark earned a Bachelor of Arts degree in political science from Colgate University. While at Colgate, he was a member of the men's varsity hockey team and represented his school at the ECAC Championships in 1999.
Mark is originally from Southeast Michigan. He currently lives in Broad Ripple with his wife, Karen. In his spare time, he enjoys playing all sports, especially golf and ice hockey.
Presentations and Articles:
2013 - DTCI: Indiana Civil Litigation Review, "Cyber Risk: Is Your Client's Business Protected under its Current Policy?" Authored by Seth Wilson and Mark Holdridge.